One of the most common type of roof that you will find in most homes is a flat roof. As a homeowner if you have a flat roof, it is your duty to go for regular flat roof maintenance to avoid flat roof repair. Rain water and snow can accumulate into the flat roofs very easily. If not cleaned or well maintained, it would get damp. Sometimes leak might also occur and the ability of the roof to function well might be largely affected. However, if you do not take proper care of the roof, it will lose its ability to perform well.
Flat Roof Repair And Replacement
Leaks Can Be Quite Frequent:
If you do not maintain the condition of your roof properly, it can get leaks quite often. As the roof leaks, the impact will be felt right in your room. There can be several reasons for which leaks might occur in the flat roof. Before taking any action, it is not only important to identify the leaks, but it is also important to identify the cause of the leaks. You can check out the covering of the roof and ensure that there is no ponding. Or just give us a call and we will do it for you.
Repairing The Leaks:
Now that you have detected the actual cause of the leak, you will have to consider the importance of Flat roof repair. Repair is definitely essential. Based on the nature of leak, you can determine the nature of repair required. There are some repair kits available in the market. If the leak is minor, you can get these kits for localised repair. If your roof is sound these small repairs will help you to move on.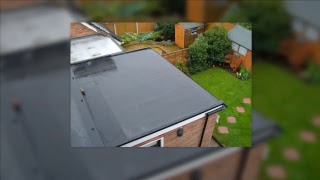 On the contrary, if the leak is major, it is better not to risk. You can phone us. We are highly knowledgeable and well experienced in this matter. We can detect the nature of leak in the roof, And undertake the task of repair. whilst repairing you roof, We will also inform you about any other problems detected.
The simple truth of the matter is that every homeowner will be faced with the prospect of locating and fixing at least one roof leak at some point in your life. Then the decision really comes down to whether you are going to do the work yourself, or hire our firm to do it for you.
Areas Covered